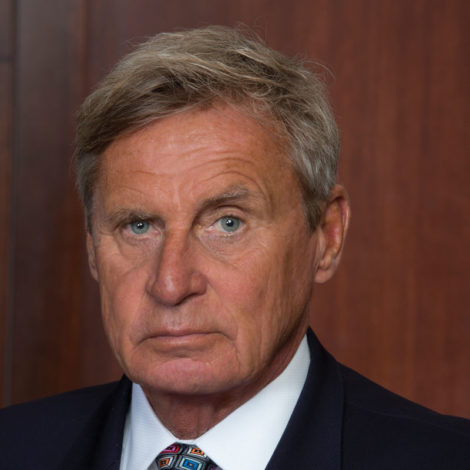 As General Secretary-Treasurer of the UBC, Andris J. Silins coordinates the financial and administrative operations of the nearly 500,000-member union, as well as serving as editor of Carpenter Magazine.He was elected General Secretary-Treasurer of the UBC in 2000 at the union's 38th General Convention. Previously he served as second general vice president, a post to which he was elected in 1995.
In addition to his responsibilities with the UBC, Silins also serves as chairman and trustee for a number of union-related pension funds. He serves as treasurer of the Massachusetts Housing Finance Agency Board and as chairman of that agency's retirement fund.
Silins joined the UBC in 1968, after serving with the U.S. Marines in Vietnam. As a member of Carpenters Local 67 in Boston, he was elected secretary-treasurer of the Boston District Council in 1979 and president in 1989.
During his tenure in Boston, Silins headed negotiations for the Carpenters in the first all-union Boston Harbor Project Labor Agreement and went on to negotiate the Massachusetts Carpenters first statewide agreement. In addition, he helped found the Massachusetts Carpenters Guaranteed Annuity Fund and the First Trade Union Savings Bank. He later served that bank as chairman of the board.
Silins holds a bachelor's degree in labor relations from the University of Massachusetts in Boston. He and his family make their home on Cape Cod.