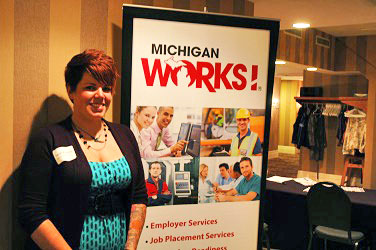 Sister Sarah Kossow, a member of Local 1510 in the Michigan Regional Council, recently received the Upper Peninsula Construction Council's (UPCC) Apprentice of the Year Award. The award was presented during a Talent Summit, which was hosted by Michigan Works and the UPCC.
This award is prestigious because it considers apprentices from all trades across the Upper Peninsula. When receiving the award Sarah was asked to share her experiences, she explained why working in the trades was such a great career choice.
These pictures show Sister Kossow at the award ceremonies.