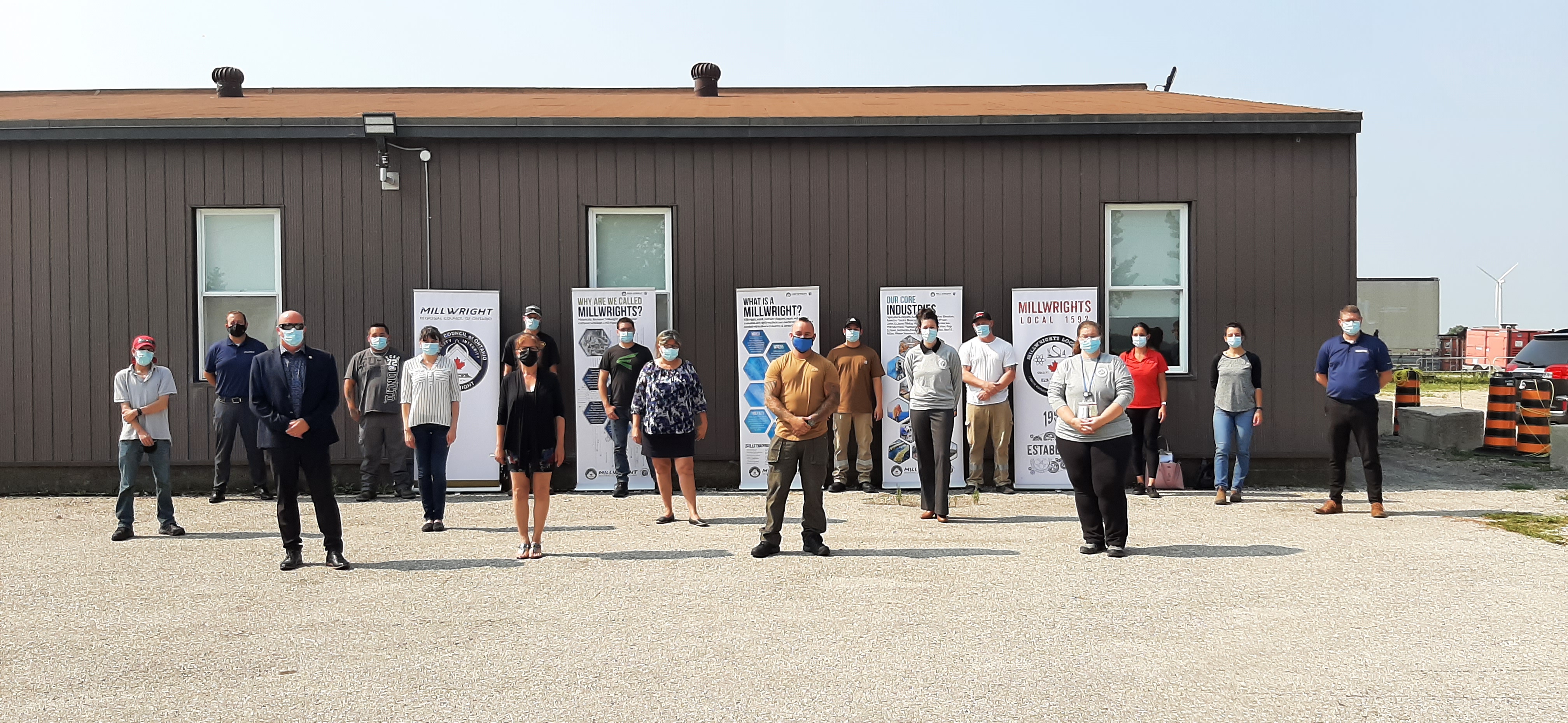 SIB Committee members Jamilyn Tindale and Heather Ferguson were the main presenters at a six-week pilot pre-apprenticeship program at Bruce Power, aimed at Indigenous students. The pilot program included four weeks of millwright skills training and two weeks of training in math, spatial reasoning and communication.
The program is a collaboration between the Millwright Regional Council of Ontarior (MRCO), the nuclear industry and five Aboriginal or First Nations organizations. The program is using the Carpenters International Training Fund's Career Connections program and all eight of the men and women who participated in the pilot class became members of Local 1592.
"Working with local community resources, we are opening doors for Indigenous people who wish to gain the knowledge to meet the requirements to enter the millwright apprenticeship program," Ferguson said.