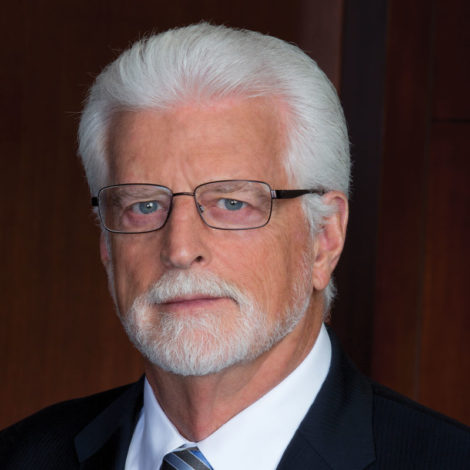 Throughout his career, Doug McCarron has been known for combining innovative leadership and sound management practices with genuine concern for rank-and-file union members and unrepresented building trades workers. McCarron was first recognized throughout Southern California as a labor leader and a political activist. In 1994, his work in California was recognized nationally when he was named vice president of the UBC, which represents some 500,000 building trades and forest products workers throughout the United States and Canada.
Since being elected General President in 1995, McCarron has undertaken the most extensive restructuring in the union's more than 140-year history, moving the organization to a regional structure that matches modern construction markets. McCarron and his leadership team were re-elected to five-year terms in 2000, 2005, 2010, 2015 and most recently in 2020.
McCarron began his career as a member of the UBC in 1968, when he joined Local 1506 in Los Angeles. Working his way through the ranks of the union, he was elected president of the Southern California Conference of Carpenters in 1982 and president of the Los Angeles County District Council of Carpenters in 1983.
As a prominent California labor leader, he was influential in pension fund reform, and he led an effort to consolidate and modernize the union's operations throughout Southern California. In 1992, nearly 3,000 independent drywall strikers turned to McCarron and the union for help in ending their industry-wide strike and negotiating a historic first contract.
McCarron has devoted his career to making sure that workers earn a living wage and decent benefits, that they have access to training, and that their workplaces are safe. He has worked closely with other construction industry leaders to encourage national cooperation to create jobs in a rapidly changing economy.
In politics, he has sought to expand the union's outreach to the leaders of both the Democratic and Republican parties. His foresight, vision, and leadership style have led industry leaders and national publications such as Business Week to refer to McCarron as a "new breed of labor leader."
This vision is exemplified in the International Training Center campus in Las Vegas, NV and the innovative training and leadership programs that are conducted at that one million sq. ft. facility.