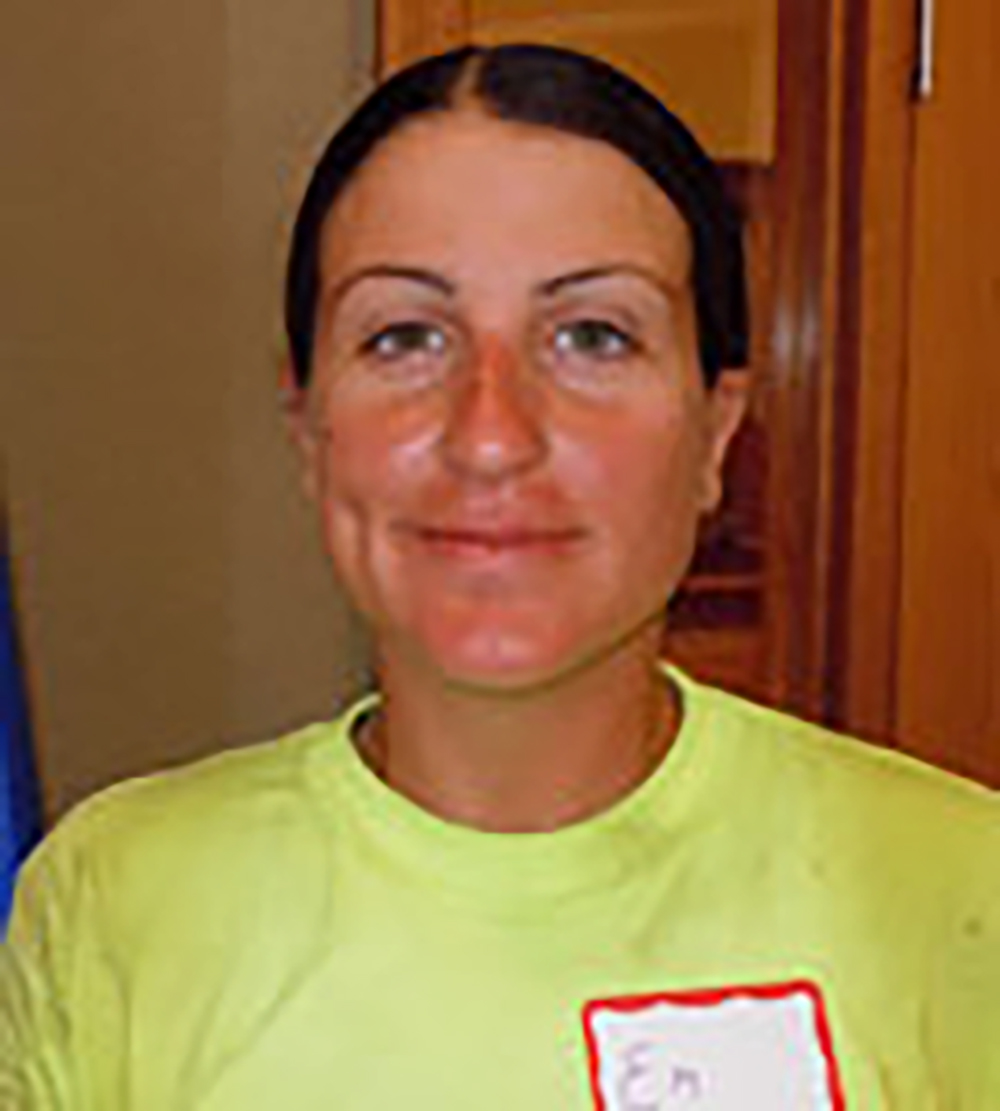 Ambridge, Pennsylvania (Local 2274)
"If you want stability, if you want a future, if you want a career, then you should definitely, 100 percent go for it." That's the advice Emily Golnazarian has for any female military veteran who is considering a career as a union carpenter.
And her emphasis is on the word "union." A former marine who found work for seven years as a non-union carpenter in framing houses, Emily was forced to look for another job when the failing economy caused her to be laid off.
"I was always advised to join the union, but I was loyal to my boss. I didn't want to leave him," she said. "But I did some research online and found Helmets to Hardhats, and I joined the carpenters union. It's the best thing I ever did."
A first-year apprentice with Local 2274 out of Ambridge, Pennsylvania, Emily has been steadily employed since becoming a sister in the United Brotherhood of Carpenters. Her work spans from heavy highway on a large bridge project in Pittsburgh, to interior systems work in a suburban high school.
In the short first year of her UBC career, Emily says her quality of life has already increased. "I made $15 an hour for seven years with no benefits. The only way to make a good living non-union is to own your own company. Being with the UBC I also like the stability and training. The upgrade classes really open doors to a lot of opportunities."
Emily's "can do" attitude and solid skills on the jobsite have earned her the attention of her employer, Mascaro Construction – a large and established contractor in Pittsburgh. And that's just fine with her, since her goal is to be a foreman or superintendent someday.
"I was asked to meet with the owner of the company, and was told they thought well of the job I was doing," Emily recalls. "They know I want to move through the ranks. I'll just keep working as hard as I can and we'll see what happens."