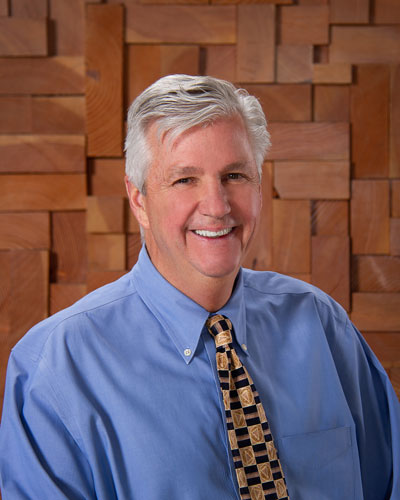 After nearly 50 years as a UBC member, Carpenters International Training Fund (CITF) Executive Director Bill Irwin retired at the end of 2020. Perhaps it's fitting that the leader of the UBC's training programs since 2003 finished his own apprenticeship number one in his class and winner of his program's Golden Hammer apprenticeship award.
That success carried forward as Bill got involved locally in apprenticeship training and served on numerous boards and committees, including a record-setting 13 years on the Massachusetts State Board of Education.
When General President Doug McCarron thanked Bill during last summer's UBC general convention, he said, "Our members have been fortunate to benefit from his relentless pursuit of perfection. Our union has been fortunate to benefit from his leadership. And I am lucky to call him a friend."
But first, Bill was a carpenter. He recently shared some thoughts about his career.
How did you decide to become a carpenter?
When I was 10, I worked with my grandfather, who was a union carpenter—he gave me a dollar a day and told me I was overpaid. After high school I kicked around college for a while, but I was getting nothing done. At the time I couldn't see myself wearing a suit and tie, so I quit. Soon after I was giving my buddy a ride into Boston to take the state apprenticeship test, and I ended up taking it myself. It was something I had wanted to do anyway. I joined the Boston Carpenters Union [Local 40 then; Local 328 now] in 1971.
What kind of work did you do, and what was your favorite project?
It was all commercial—heavy & highway, interior systems, even some piledriving—the Piledrivers local was next door to Local 40. The Porter Square subway station in Cambridge was a four-year job in the 1980s. It was 260 feet underground through solid rock. I was the steward on the job. And even though I left college, I like to tell people I did five years at Harvard and five years at MIT—on construction jobs.
How did you get involved in training?
I was always active. I became an officer in my local and I was active with apprentices. I had ambition—I felt like I couldn't stand on the sidelines and let things go by me.
In 1987 I was given a choice between becoming a business agent or the director of training for the local apprenticeship program. The training program was what interested me. I always tell people, I fix things. People don't call to say, 'great job,' they call you with problems. I've always had a knack for being able to solve problems and fix things.
What guided your decisions as a training director?
First, when a contractor requests a certain type of training— always say yes and figure out how to make it happen. And second, no matter what, you'll never have to keep notes if you treat everyone exactly the same, no matter who they are. In Boston, later when I directed the New England regional training program and at the CITF, my credo has always been to be fair and equitable.
That's because I've seen the ugly, the bad and the good. The ugly was when we were territorial, and members couldn't move around and get work. The bad was the fiefdoms, when elected union reps would only take care of those who voted for them. The good began to happen when President McCarron and his team came in and started to change things. And that's one of the main reasons I've stayed on this long.
As the Executive Director of the Carpenters International Training Fund since 2003, what are you most proud of?
No question, it's the curriculum and Build-a-Book system. The sequence of construction in San Diego is different from how it is in Boston, for example. There is no way to put one curriculum together that covers every area and situation. With Build-a-Book we can tailor training down to a single specific jobsite, but still standardize it. That has led to more than 100 qualifications and certifications that are tracked in our TRAIN database. No one else has this.
What has changed most for apprentices and journey-level UBC members since you joined the union?
The need for lifelong learning. The days are gone when you could go through an apprenticeship and then work the rest of your life with no further training. You need to have continuing education—you have to. You need it so you can stay employable and your contractors can stay competitive.
With so many changes to the UBC since you joined, what has been the impact of those changes on the union and the industry?
When people visit the ITC, whether non-union contractors, industry people, educators or politicians, we can see some of the impact. The reaction is always, 'We never knew how intricate this was.' They are amazed to learn that the U.S. Dept. of Labor certifies the UBC in 33 different craft areas—not just our eight major craft areas.
None of the other building trades unions have had the will or the guts to make the wholesale changes for the better the way the UBC did—for our members, our contractors and our owners. The UBC is going to survive, and we're going to come out on top because we're expanding and growing, and we embrace change. I'm just so proud to have been a part of it, to be a member for this long and see the changes that have happened for the better.