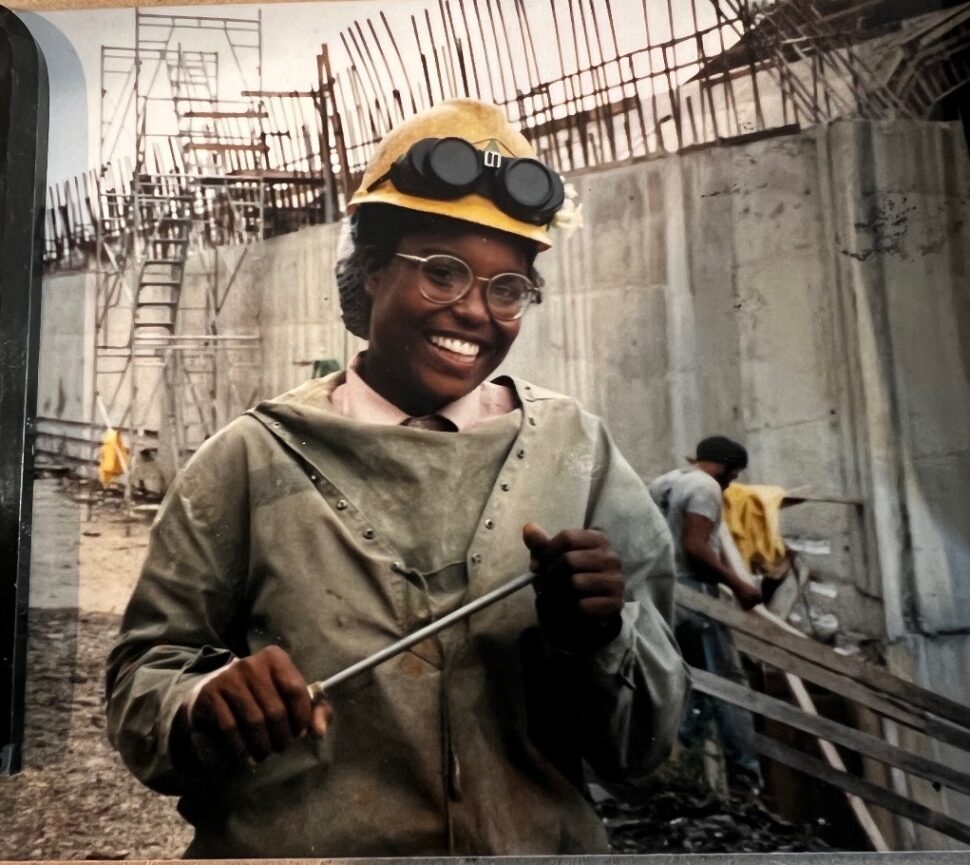 It's not unusual for UBC members to take roundabout paths to reach the doorway of an apprenticeship training center. In particular, women historically have often come later to the idea of pursuing a "non-traditional" career like construction.
That was true of Roxanne Neilson, whose pathway has been especially remarkable. Spoiler alert, she views her apprenticeship as "a through-put to everything I've done since," which includes running a federal agency office in Manhattan.
But more about that later.
Neilson is a native of Westchester County, New York. In the early 1980s, she studied Political Science, Public Policy and Early Childhood Education at Swarthmore College. She began looking for new horizons: really new, really different horizons.
Her father had spent time in Hawaii, so Neilson, her roommate, two-year-old goddaughter, and later, her sister, decided to settle in Honolulu. Neilson accepted a post serving as director of an infant-and-toddler center.
"It was a demonstration project for the Richards Street YWCA," Neilson said. "I worked with a group of highly educated, talented, very underpaid women on the front lines of a nursery, primarily serving the well-heeled professional families that could afford the premium costs of high-end, center based infant and toddler care."
Advocacy on children's issues was a natural position, having grown up with the legacy of her own mother's work on behalf of pregnant and parenting teens in New York City. While childcare access and costs were the issues of the day, Neilson worked on several testimonies presented at the state capitol, which was right across the street from the YWCA. Most compelling was her testimony of the plight of the childcare workers themselves; caregivers who were trying to maintain households on a very low wage.
"If any group of workers should be unionized, childcare workers should," Neilson said.
The turning point came when Neilson began looking into union training programs that could help displaced homemakers who were returning to the workforce. In 1981, President Ronald Reagan cut Aid to Families with Dependent Children and allowed states to require welfare recipients to participate in workfare programs. Neilson recognized that access to childcare would be a huge issue, and persuaded the leadership team at the YWCA to open spaces for mothers who would otherwise not be able to afford care.
She quickly saw that UBC Local 745 was recruiting women for a pre-apprenticeship program. "I thought it was a great idea, but the women in my program didn't," Neilson said.
"They told me they wanted to work toward having a director's job like mine. But I explained that, even on my salary, I could barely afford a car and was struggling to make my student loan payments," she said.
"To encourage them to learn about the UBC program, I told them I'd go along with them," Neilson said.
After a few presentations about working in the trade, the instructor explained the steps toward journey-level status, and the pay rates available at the completion of each step.
"I had an epiphany," Neilson said.
"In three steps, after about a year-and-a-half, I would be making more as a carpenter than as a childcare center director. It was not 'if.' Everyone who successfully completes the apprenticeship steps will advance with a set pay rate. I'd be able to earn engineering credits, finish paying for college and make a good wage," she said.
"I was scheduled to testify again at the Capitol, and I told the legislators that this would be my last time because I was joining the Carpenters Union, where people are paid fairly, on the basis of training, skill and experience."
In 1987, Neilson enrolled in a Local 745 apprenticeship and embarked on a UBC career that would last 10 years and shape the rest of her life. After apprenticeship she earned an AS degree in Applied Engineering from the University of Hawaii, adding to her skillset.
As a Black American, Neilson said she felt that Hawaii was a good place to work in construction. With its unique mix of racial and ethnic groups, "Hawaii didn't have a mindset of discriminating against people of color," she said.
But as a woman, "it's daunting to come into something completely different," she said. Neilson was careful how she presented herself, and chose welding, "which forced people to look away" due to the safety issues involved.
Neilson eventually spent most of her UBC career as a journey-level formwork carpenter-welder in heavy construction. She also helped form a support group at Local 745, Na Wahine Hana (Women Working Together)—a forerunner to today's UBC Sisters in the Brotherhood committees.
Winter Brings a New Chapter
Ten years later Neilson was back in New York, working on the Hutchinson River Parkway bridges during a cold winter. She realized she was ready for a new chapter.
Neilson's education, her on-the-job experience and her calloused hands helped her get a job as a project manager with an elite construction management firm, where she gained experience in infrastructure development, served as construction coordinator on the historic Brooklyn Academy of Music and on several statewide public-private projects.
For example, hundreds of UBC members in the New York area worked on the massive Mario M. Cuomo/Tappan Zee Bridge replacement project. So did Nielson; she served as the Disadvantaged Business Enterprise outreach administrator for the $3.14 billion project.
Neilson's resume also includes a stint leading the South Bronx Jobs Corps program, providing outreach, admissions and placements for youth across New York City.
Today Neilson is managing director of the U.S. Commerce Department's Minority Business Development Agency (MBDA), Manhattan Center, on Wall Street. The MBDA helps minority-owned companies with every aspect of developing, financing and learning to operate successful businesses, in construction and other fields.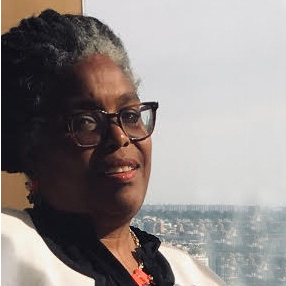 "When I came to the agency, this office was not meeting its goals, but I changed the focus and branded the Manhattan Center as the 'infrastructure center,'" Neilson said.
Since then, the Manhattan Center has consistently been in the top ten in the country and, since 2018, been recognized as an Outstanding MBDA Performing Center.
"Every day I am humbled by my experience more than 27 years ago as a UBC apprentice," Neilson said. "It has helped me in everything I do."
Many thanks to Sinade Wadsworth for suggesting that we interview Roxanne Neilson. Sinade is an organizer for the New York City & Vicinity District Council of Carpenters. She joined the union in 2012 after seeing a subway ad for a pre-apprenticeship program. Sinade represents the Eastern District as a member of the UBC International Sisters in the Brotherhood Committee.