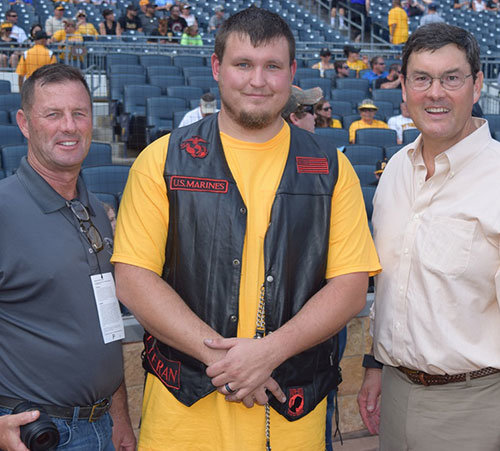 The United Brotherhood of Carpenters and Joiners of America (UBC) were very honored to have a union carpenter throw out the first pitch at the Pittsburgh Pirates versus Chicago Cubs MLB game on Labor Day at PNC Park. To honor veterans and showcase the union labor industry in Pittsburgh, Helmets to Hardhats reached out to the UBC to select a veteran apprentice to complete the honor of first pitch.
In partnering with Helmets to Hardhats, UBC member and former U.S. Marine, John Pavlik, was selected to throw out the first pitch at the Labor Day game. Pavlik is a Third-Year Commercial Carpenter Apprentice from the Keystone + Mountain + Lakes (KML) Regional Council of Carpenters in Pennsylvania. With more than 135-years of experience in the labor and construction industry, the UBC & the KML Regional Council of Carpenters were very honored to have Pavlik representing the Carpenters union on Labor Day.
The Helmets to Hardhats program is a national, nonprofit program that assists service men and women returning to civilian life in finding training opportunities that lead to good-paying jobs as union carpenters. The program not only places vets on a fast track to union apprenticeship, but most importantly into a career.
For more information on opportunities within the UBC & Helmets to Hardhat, CLICK HERE.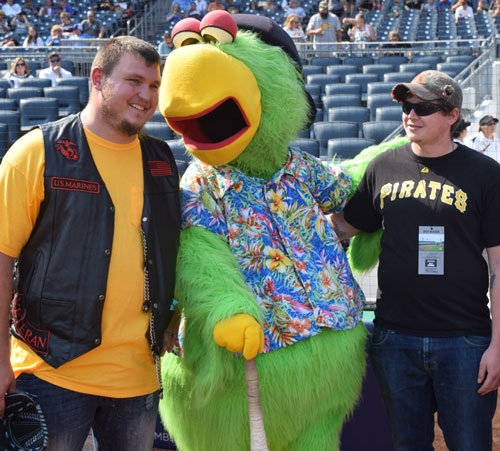 John Pavlik and Anthony Kauffman, a Fourth-Year Commercial Carpenter Apprentice, smile with the Pirate Parrot.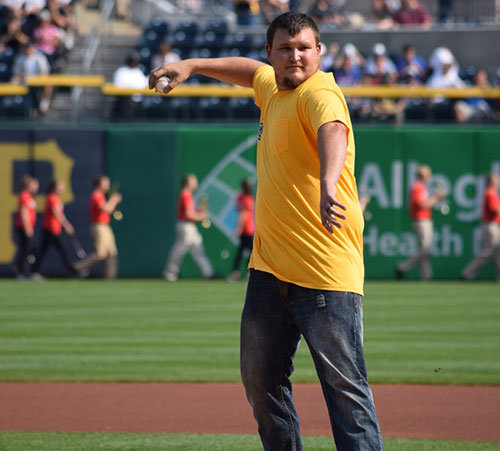 Pavlik winds up to throw the first pitch at the Pirates Labor Day game.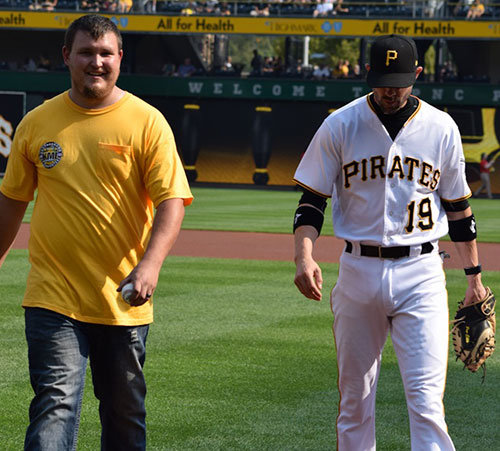 Pavlik, celebrating with a smile, walks back to the dugout with Pittsburgh Pirates catcher Chris Stewart.