The United Brotherhood of Carpenters and Joiners of America (UBC) is one of North America's largest building-trades unions, with over half-million members working in the construction and wood-products industries. With a commitment to providing the next generation of construction professionals with the tools and resources they need to succeed in a demanding and competitive business, the union released an updated mobile app in May of 2017.
The "UBC Mobile" app is a direct connection to the UBC with information about the organization and content specific to membership, training, political action, and featured news.
Key features accessible on the app include:
Instant access to the 'For Our Members' resource hub
Certification & training program information
Department specific resources, programs, contact information & more
Interactive scanner & tools
Member featured "Photo of the Week" & media gallery
Whether on-the-job or off, "Tools" such as an arc calculator, area converter, area calculator, and unit converter are all available and ready to use on-the-go via the UBC Mobile app. Take it from UBC member John Thimm when he says, "the battery of calculation tools makes life easier". The "Resource Hub" also houses information about "UBC Leading the Way", "Featured News" articles, previous and most recent "Carpenter Magazine", "UBC Videos", and sign up forms for the "UBC Texting Program".
Much has changed in the more than 135-years since UBC was founded, but the union today continues its unwavering commitment to helping carpenters improve their lives, their futures, and their trade. With the new "UBC Mobile" app, the union continues to stand strong with our members and business partners to help them achieve success.
To hear direct from fellow Brothers and Sisters to ensure the app is helpful and easy to use, the UBC pushed a satisfaction survey to gauge user-experience since launching the new app.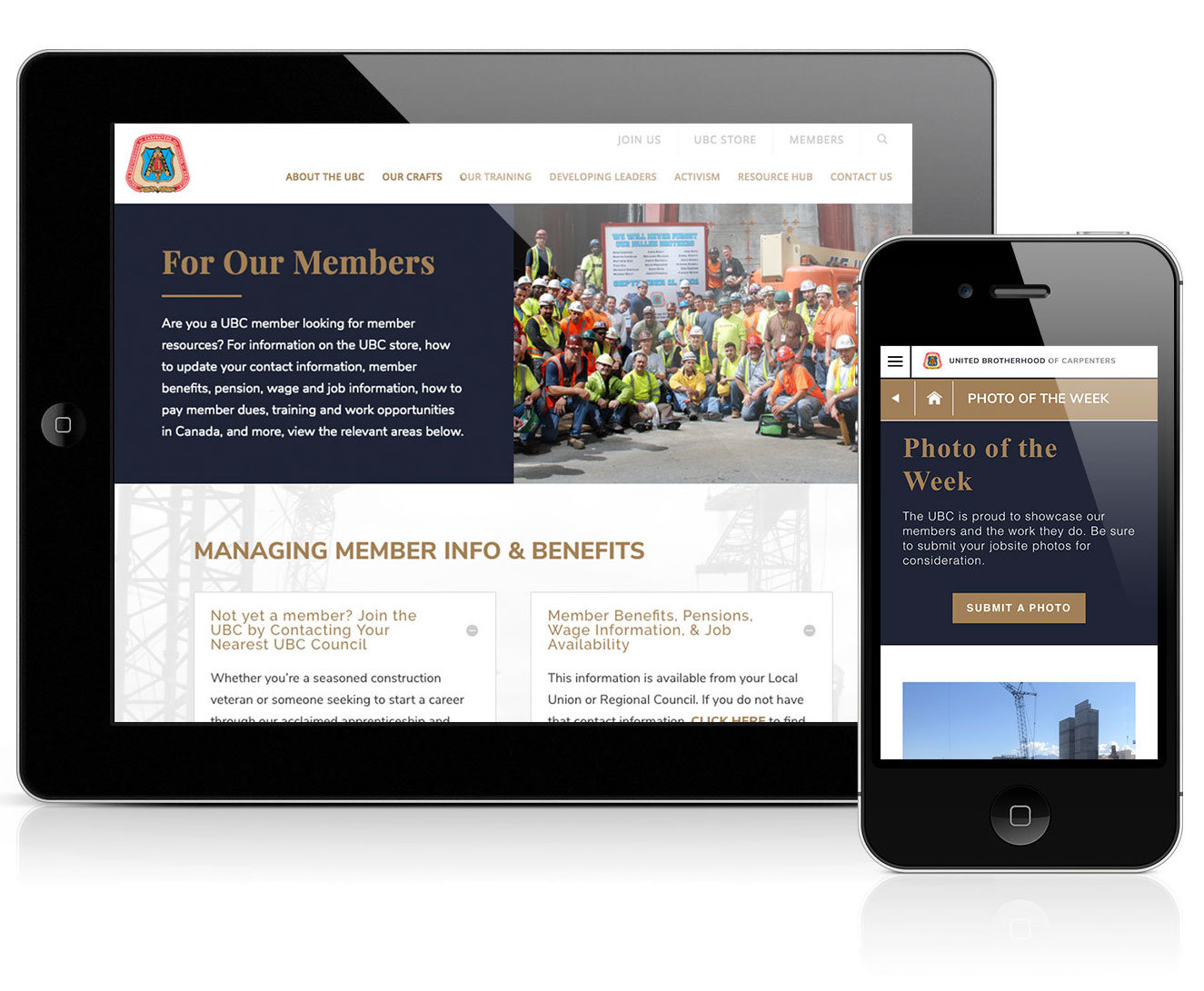 Here are just a few of the responses from our membership:
"Very helpful in staying current with UBC information and events." ~ Tom Lorizzo from Local 277
"The UBC Mobile app is a quick-draw resource for conversations on and off the jobsite. From becoming a more informed union member to sharing information as a recruitment tool; it's all at your fingertips." ~ John Thimm from Local 344
"A very resourceful tool while on-the-go." ~ John Carr from Local 1485
If you do not have the "UBC Mobile" app downloaded yet:
CLICK HERE to download the app from the Google Play Store for Android devices.
CLICK HERE to download the app from the Apple App Store for iOS devices.